Hey Community Members -
With multiple options available to you, this article talks about how using Repair as a service option can not only help prolong your tech... but also our planet!
You've got a broken phone screen. We've all been there, and it never happens at a convenient moment. Suddenly, you're faced with a choice. Do I recycle this phone, or do I get it repaired?

Like so many of you, Samsung cares deeply about the planet and is constantly working to make a difference and create a more sustainable future. Our approach to the circular economy includes these key sustainability goals:

• Incorporating recycled material in all new mobile products by 2025
• Eliminating all plastics in mobile packaging by 2025
• Achieving zero waste to landfill by 2025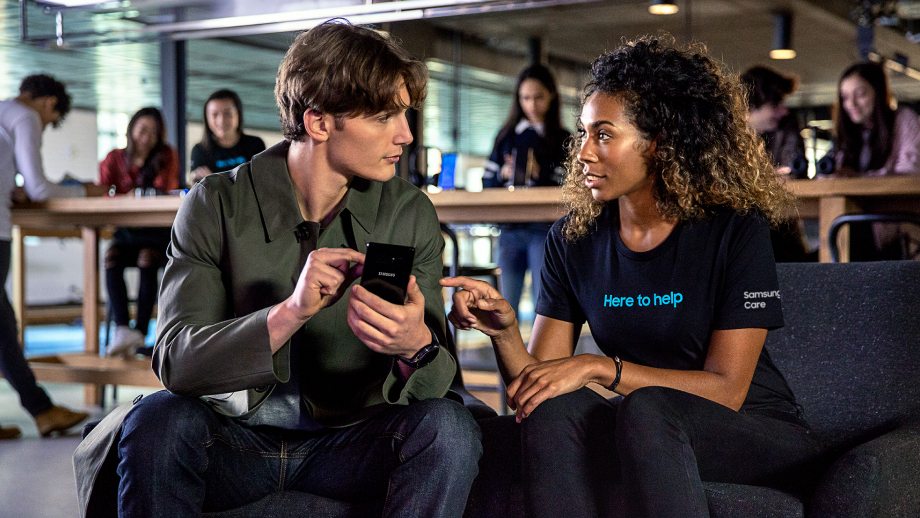 While we're all working to do our part to create a better future, repairing devices has proven to have a significant impact on the environment. According to the Waste Reduction Model from the Environmental Protection Agency, "Recycling is important to limiting waste and supporting a circular economy, but repair can be up to 28 times more beneficial¹ in terms of reducing lifecycle greenhouse gas emissions for mobile products, compared to recycling alone." So by practicing both recycling and repair, together we can make a meaningful difference.
We can all make everyday repair choices with meaningful impact. By taking advantage of accessible repair options, we can create a better future for everyone.
Click here to see our advice on the proper diagnostic process, learn about the repair options available to you, and read more about how you can help keep your device (and our planet!) in the best shape possible.
Cheers!
Samsung Team